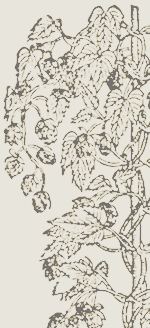 Sextet No. 3 in B flat
Schneider
First Edition
2 clarinets, 2 horns, 2 bassoons
Catalogue Number: HV005
Duration: approx. 14 minutes
Original manuscript of last movement
Georg Abraham Schneider was born in Darmstadt on 19thApril 1770 and died in Berlin on 19thJanuary 1839. Schneider was considered at his time to be an outstanding horn virtuoso, an "industrious and talented" instrumental composer and a "careful and conscientious" conductor. He gained his instrumental education with the Darmstadt State Musician, Johann Wilhelm Mangold. His theoretical grounding in composition was with Johann Gottlieb Portmann, the author of well known books on theory, and who was later to become Schneider"s father-in-law.
Schneider was employed as court musician in 1787 at the Darmstadt Court Orchestra. In 1795 he joined the Kapelle Orchestra of Prince Henry of Rheinsberg and remained there until the death of Prince Henry in 1802. From Rheinberg Schneider went to Berlin in 1803 as a horn player in the Royal Court Orchestra. In 1820 he was offered the position of Royal Musical Director in Berlin and this was followed in 1825 by his appointment as Kapellmeister of the Royal Prussian Orchestra and director of the joint Musical Choirs of the Royal Guard. He became a member and tutor at the Royal Academy of Berlin in 1833.
Of Schneider's prolific compositions, of which well over 300 survive, a large number of instrumental compositions appeared with various European publishers during the 19th Century. His pleasing melodic ideas and skill in instrumentation are described by C. Freiherr van Ledebur in Tonknstler–Lexikon of 1861:
... so we see the marks of a thorough, theoretically educated and versatile musician whose instrumentation is classical, without resorting to contrived effects.
Errata
Menuetto — Bar 17 : Note error
Both Clarinet 2 and Bassoon 2 should have a silent crotchet on the first beat of the bar. Not sure how this error crept in, but it is corrected on later print runs.
Copyright 2005 – 2020 Hop Vine Music