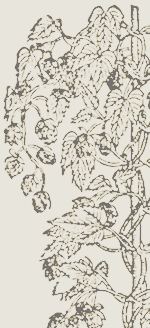 Welcome to Hop Vine Music
We are a small music publishing company based in Worcestershire, UK, dedicated to producing new and interesting chamber music for wind players. Although we specialise in wind music, we also publish some choral music. We are adding to our catalogue all the time so keep visiting us. Please contact us if you have any enquiries.
Latest News
We are very pleased to announce that we are transferring the sole distribution of our wind music editions to June Emerson Wind Music (www.juneemerson.co.uk). They will be our sole agent for UK and World sales. Please refer to them for purchase of our wind music editions. We will no longer be using PayPal for purchase of our wind editions. Within the catalogue there are links to the appropriate page at the Emerson site.
Note that we will continue to supply our orchestral hire editions and choral works through this site.
What people say ...
"I came across your website by accident, but what a pleasant surprise! ... your website design and ease of use is fantastic. Kudos to the designer ... Hop Vine editions are superb, clean, excellently edited and engraved ..."
TrevCo-Varner Music
"... beautifully clear and accurate editions ... The type setting on good quality white paper is first rate ... Our small independent publishers are well worth supporting."
Graham Sheen
News
9 November 2022
Two New Krommer Wind Sextets
15 October 2022
Updated files for HV174
10 August 2022
Updated files for HV174
20 June 2022
Added Masek Allegretto and Variations for Solo Clarinet and Wind
15 June 2022
Added Masek Concerto for 2 Pianos and Wind Sextet
28 May 2022
Added Masek Concerto for 3 Harpsichords and Wind
16 August 2021
Errata in HV072
15 August 2021
Errata in HV062
Copyright 2005 – 2022 Hop Vine Music. All Rights Reserved. | 2107