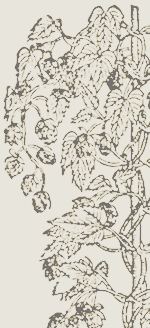 Tancredi: Overture and Arias
Rossini
(arr. Wenzel Sedlak)
First Edition
2 oboes, 2 clarinets, 2 horns, 2 trumpets (optional), 2 bassoons, contrabassoon
Catalogue Number: HV006
Duration: approx. 35 minutes
Original manuscript
Gioacchino Rossini"s heroic opera "Tancredi" was based on Voltaire's tragedy of the same name, from which a libretto was written by Gaetano Rossi. Rossini (1792–1868) was just 20 years old when Tancredi was first performed on 6th February 1813, during the Carnival-Statione, in the Venetian Teatro La Fenice. Rossini achieved his first big success with this opera, and it subsequently made his name throughout Italy and Europe. The full score, from the manuscript in the Austrian National Library in Vienna (SM No. 3841), has the following front cover:
Opera
Tancredi
von Herrn Rossini
fr 9 Stimige Harmonie mit Beglei
tung 2 Trompetten eingerichtet von H.W. Sedlak
Kapellmeister bey S. Durchlaucht des regie
renden Frsten von und zu Lichtenstein
Wenzel Sedlak was born on 4th August 1776 in Bohemian Jesborzitz and died on 20th November 1851 in Vienna, although these exact dates are not certain. Sedlak was a professional clarinettist and composer, starting his musical career in the employment of Prince Auersperg. A few years later, in 1808, he entered the service of Prince Liechtenstein of Feldsberg where he was employed for music for wind ensemble (Harmoniemusik). In about 1808 Joseph Triebensee, the ensemble's oboist and conductor, resigned and Sedlak, who was almost the same age as Triebensee, took over the position, holding it until 1830. It was thanks to Triebensee that Sedlak learnt the art of arrangement, a skill in which he made his name. This was particularly in the field of ballet and opera music, for which Sedlak was the foremost representative in Vienna for a quarter of a century. This Tancredi transcription belongs to this period, as well as other arrangements of works by Bellini, Donizetti, Meyerbeer, Weber, Auber and Beethoven. Of the many manuscripts of Sedlak that still exist in various libraries, more than 55 are for Harmoniemusik.
Movements
Errata
Part : Note correction
Early print run had Clarinet 1 part with some pages wrongly headed "Oboe 2" or "Clarinet 2". The notes are Clarinet 1.
Clarinet 1 part: Movement 5, Bar 6. : Note correction
Semiquaver should be D not E.
Copyright 2005, 2006, 2007 Hop Vine Music