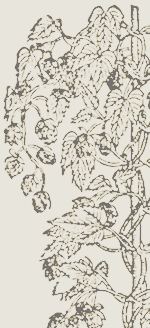 Capriccio, Reminiscenze dell'Opera
Fermo Bellini
Catalogue Number: HV154
Duration: approx. 12 minutes
Fermo Bellini (1804–1865) was a musician, composer and theorist who was pupil of Gaetano Zocca in Ferrara (as violinist and conductor). Bellini was employed in various theatres in Milan as a trombonist, his principal instrument and one for which he wrote a tutor (Metodo per Trombone tenore a pistoni con seguito di Lezioni ed Esercizi utilissimi). During this time he produced many arrangements of operas for a diverse set of chamber ensembles, both woodwind and brass. These included duets, trios, quartets and Divertimenti, with which he demonstrated a considerable mastery and knowledge of wind instruments.
During the late 18th to mid 19th century it was common practice for composers such as Bellini to arrange music from the popular music of the time. It allowed the music to be enjoyed by a much wider audience than would otherwise be possible.
"Giovanna d'Arco" (Joan of Arc), is a dramatic opera in a prologue and three acts by Giuseppe Verdi, and was premièred on 15 February 1845 in Milan. The libretto by Temistocle Solera was based on Friedrich Schiller's tragedy "The Maid of Orlèans" on the life of Joan of Arc.
"Capriccio, Reminiscenze dell'Opera" uses melodies of the opera's arias and Cavatinas (though not in order of their appearance in the opera).
This edition is based on the first edition held by the Biblioteca Conservatorio di Musica "Giuseppe Verdi" in Milan. Hop Vine Music and the editor would like to thank them for access to the original and permission to publish this edition.
Copyright 2005 – 2020 Hop Vine Music