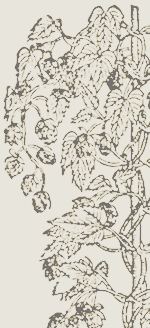 "Melodie" on themes from Verdi's "I Lombardi alla prima Crociata"
Giuseppe Tamplini
Catalogue Number: HV162
Duration: approx. 10½ minutes
Giuseppe Tamplini was born in 1817 in Bologna and died there in 1888. He was one of the great bassoon virtuoso of his time and had worked at La Scala in Milan and the Her Majesty's Theatre Orchestra in London. Tamplini showed great interest in the development of the bassoon and at times lived with the instrument maker Cornelius Ward in London-Marylebone, who under the guidance of Tamplini, built a new bassoon. This was shown at the Great Exhibition in London in 1851 and received a patent in 1853, although the design is no longer used.
Apart from a Scherzo for bassoon and orchestra and a Sonata for bassoon and piano, Tamplini composed various fantasies/melodies based on themes from operas by Mozart, Donizetti, Meyerbeer, Verdi, Bellini.
During the late 18th to mid 19th century it was common practice for composers such as Bellini to arrange music from the popular music of the time. It allowed the music to be enjoyed by a much wider audience than would otherwise be possible.
Copyright 2005 – 2020 Hop Vine Music