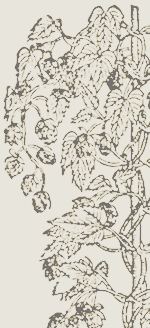 Fantasia on Themes from Verdi's "Lucrezia Borgia"
Antonio Torriani
Catalogue Number: HV163
Duration: approx. 9 minutes
Antonio Torriani (1829-1911) was born in Milan on January 17th 1829 and is regarded by some as one of the most important bassoonists in Italy during the 19th Century. On graduating from the Conservatorio in 1850 (where he won a prize for instrumental performance) he became co-principle with his teacher, Cantù, at the Teatro Carcano for a season, eventually succeeding him at Teatro alla Scala. He held this post until 1893. During this time he so impressed Verdi that many of the important solos in the latter's operas were testimony to Torriani's playing. One notable occasion was the premiere of Verdi's Requiem in 1874 (Verdi himself conducting) where Torriani and his colleagues from the Orchestrale del Teatro alla Scala played the obligatos and the noted bassoon quartet passage for the first time.
Through all this time he was also a prolific arranger and composer, including several works for bassoon and piano and one for oboe, bassoon and piano. Torriani retired as a Professor in 1908 at the age of 79, eventually dying three years later in the city of his birth in 1911.
From the end of the 18th to the middle of the 19th century arrangements of popular classical opera literature were a common way of making the most interesting works accessible to a wider group of instrumentalists, from piano fantasies through to larger ensembles such as the Italian banda.
Copyright 2005 – 2020 Hop Vine Music