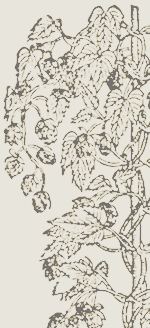 Quartet No. 3 in F
Charles-Simon Catel
flute, clarinet, horn, bassoon
Catalogue Number: HV015
Duration: approx 16 minutes
Original Title Page
Charles-Simon Catel was born in Laigle in Normandy in 1773. He lived in turbulent times in France being just 16 when the French Revolution started with the storming of the Bastille. He had gone to Paris at the age of 11 to study composition and piano, the former ability being used to provide new music for the band of the Garde Nationale de Paris which he joined when the Revolution started. Until 1802 he provided many works for the Revolutionary functions (fêtes nationales) including hymns and various military works. During this time he was also professor of harmony and counterpoint at the newly formed Conservatoire in Paris and managed to find time to compose a number of chamber works, of which this quartet was one. After 1802 he produced several works for the stage including Sémirames and L'Auberge de Bagnères which achieved some distinction. By 1819 his operas were not so popular and his last two failed, prompting him to stop composing. He lived out the rest of his life interested in horticulture, although his gifts in music were recognised enough to achieve the Légion d'honneur in 1825. He eventually died at the age of 57 in 1830. This quartet was one of a set of three that were probably written about 1796.
It is interesting to note that Groves indicates that they were for flute, clarinet, horn and 'cello. The original on which this edition is based clearly shows, however, the bassoon.
Errata
Typo in Bar 111, first movement.
Flute part, First Movement, Bar 111 : Entry error
Early editions have a small typo: last note should be F# not A.
Copyright 2006, 2007 Hop Vine Music