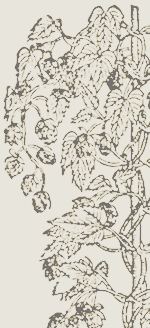 "Wassail!" A Cantata for Christmas
First Edition
solo voice, choir (SATB), children's choir, 2 horns, trumpet, trombone, tuba
Conductor's score and parts
Hire only — please contact us
Study score: £15.00
Vocal score: £12.00
Note that the instrumental parts and conductor's score are for hire only. Vocal scores are available for purchase (see above) as well as a study score. Complete sets of vocal parts purchased will include a piano rehearsal part. Please contact Hop Vine Music for further details.
"Wassail!" is a choral entertainment based upon some of the more secular aspects of the festive season. It offers some flexibility in performance and provides an opportunity for children and actors to participate. (Note that the music extract is only a small part taken from the middle of the Cantata)
Male soloist(s)
A versatile baritone could take all the solo passages or, alternatively, could take the 1st and 3rd movements whilst a tenor takes the 2nd movement. In the outer movements the soloist represents Sir Christmas. This character, who presided over the festivities in mediaeval courts from Christmas until Candlemas (2nd Feb.), may be attired in suitable costume. However, he is not to be confused with Father Christmas. Performers in search of inspiration could begin by consulting Dickens' description of the ghost of Christmas Present in A Christmas Carol. The requirement for the soloist to sing off-stage at the beginning and end is essential.
Chorus
The choral writing is mainly in four parts. Where there are divisi passages, discreet support may be provided by a keyboard if needed. Judicious use could be made of a semi-chorus in some passages.
Children"s choir
This is optional and could be replaced by a light soprano or strong treble soloist in the 2nd movement and by the entire main chorus (or a lively, well-trained audience) for the shouting in the 3rd movement.
Wassailers
These may be omitted, though much to the detriment of the entire work. Performers should feel free to interpret and present these as they wish, adapting the texts to suit their needs. One of the texts could even be replaced by a Wassail custom local to the performers. The soloist, as well as being scripted in the Mari Lwyd episode could act as master of ceremonies directing the entry and exit of each group. The Mari Lwyd (or Grey Mare) is represented by a person entirely covered by a sheet and holding a broomstick on which is mounted a horse"s head or skull. This is gaily decorated with ribbons and bells and has clapper jaws operated by a string. The Mari, accompanied by an escort of supporters, goes from house to house seeking hospitality.
Copyright 2006 – 2013 Hop Vine Music