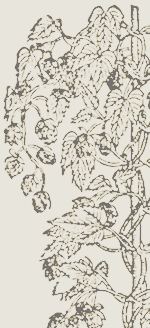 People
Geoffrey Hartley
(from a short autobiography written in 1982)
Born 23rd July 1906 at Boars Hill near Oxford. My father worked as a chemist for Lord Berkeley (uncle of Lennox Berkeley), and played the clarinet; my sisters played both violin and 'cello. I went to Harrow School and then to Christchurch, Oxford where I read Engineering.
I started playing the bassoon when aged 16, using an old Savary instrument from my father's collection (of which more mention further on), which I played in the school orchestra and the OTC band.
In 1929 I had a new Buffet-Crampon bassoon and some lessons from the late Ernest Hinchliffe, and played in the Oxford Orchestral Society under Maurice Besley and Guy Warrack. From 1927–1929 I was a pupil at the Daimler Motor Works in Coventry and while there changed from the Buffet to a Heckel (£36 new, including import duty!) From 1929–1931 I taught maths and music (wind instruments) at Bryanston School in Dorset and in 1931 became ARCM (bassoon). In 1932 I married my first wife (Phyllis) who played the flute, and I taught maths and music at Ottershaw College, near Chertsey, and played regularly for George Weldon at Newbury and Tunbridge Wells.
During my teaching career I did quite a lot of composing, mostly chamber works for wind instruments; in 1937 I wrote a Concerto for 3 bassoons and strings which was performed with the Hastings Municipal Orchestra, and at Newbury, and in 1945 with the Birmingham Orchestra. In 1938 I started going to Bernard Robinson's Music Camp, first at Hampstead Norreys near Newbury, and later near High Wycombe. From 1939-l945 I was at the Meteorological. Office, Instruments Branch, at Stonehouse in Gloucestershire, where I played in various local orchestras and also played horn in the Home Guard Brass Band at Stroud. I remained in the Met. Office i945–1960 at Wealdstone, and 1960–1979 at Bracknell.
From 1945 I did a fair amount of composing, mostly for wind groups, and also wrote 20 mini-cantatas based on well-known or original limericks; most were performed at Music Camp or at Met. Office concerts. In 1948 I started (with Ann Carew Robinson clarinet) the Occasional Wind Players — usually a wind octet, but varying in size both ways — still playing at the time of writing, and so far we have presented 292 concerts. I was for some years first bassoon in the Chelsea Opera Group under Colin Davis.
In 1947 I took over, and increased, my father's collection of old wind instruments which now numbers about 60 instruments. This collection will go to the R.C.M. when I pop off or become incompetent to look after it. [Geoffrey Hartley died in 1992]
My unpublished [at the time of writing] works include 5 trios for flute, clarinet and bassoon; Concerto for Clarinet, Bassoon and orchestra (Mozart-ish); Concerto for an excess of flutes (4 or 8) and strings; Concerto for Cor Anglais, Bass Clarinet, Contrabassoon and strings; Fantasia on a British Tea Song for wind octet (now published as a quartet for 3 bassoons and contra by Emerson Edition); Octet arrangements of most of the Mozart Operas; Concerto [Grosso?] for 4 bassoons and strings.
Current Works in Our Catalogue
Michael Norris
Michael Norris (1934–2016) studied music theory, bassoon and composition at Trinity College of Music and the Royal Academy of Music in London. In 1962 he moved to Scotland, to play bassoon with the BBC Scottish Variety Orchestra 1962–1966, and with the BBC Scottish Symphony Orchestra 1966–1986. He resumed studies at the University of Glasgow in 1986, graduating with B.Mus. in 1990. He accepted an invitation to join the Royal Scottish Academy of Music & Drama academic staff to teach music theory 1990–1999. As a composer he has written works for different genres, including youth opera, orchestra, concert wind-band and brass band, vocal music, chamber and electronic music.
Current Works in Our Catalogue
Malcolm Pearce
Malcolm Pearce received his early musical training as a Quirister at Winchester College. He studied at King's College, London and the Royal College of Music, winning the Walford Davies prize for organ performance in his final year. He was a founder member of the unique youth choir and orchestra Gli Amici della Musica in his home town of Bournemouth and has since directed various choirs and orchestras, as well as being in demand as recitalist, accompanist, continuo player and consort singer.
He was Director of Music at Magdalen College School, Oxford for over 26 years, a rôle from which he recently stepped down in order to develop his interests in organ performing, accompanying and composition. Current performing projects include Musical Banquet, a trio specialising in the Jacobean and Restoration song repertoire, and a percussion and organ duo. As a composer he has undertaken commissions from a number of choral societies and other organisations (such as the St Alban's International Organ Festival and the Cookham Festival) and his work has been recorded and broadcast on Radio 3. Recent commissions have included the Fantasy-Partita for organ (2005) for the restored historic organ at St. Botolph-without-Aldgate in the City of London.
He has a growing list of musical topics on which he lectures for local branches of the National Trust, and has led workshops on various musical subjects. An enthusiastic player of the baritone saxophone and Northumbrian smallpipes, he is probably the only professional musician ever to have had published a book on the trolleybuses of his native town.
Current Works in Our Catalogue
John Frith
John Frith was born in Hampshire, England, and has had a lifelong love of music. His professional training began at Dartington College of Arts where he studied composition with Richard Hall. He continued his musical education at The Guildhall School of Music, where he studied horn with Anthony Halstead and composition with Edmund Rubbra, winning the Brass and School Composition Prizes in 1970 and 1971.
Having combined professional horn playing with teaching for some years, John now lives in the West Midlands, England. He recently retired from Worcestershire Youth Music where he had the dual role of Brass Teacher and Composer in Residence in county schools, developing creative projects with young children.
John has written extensively for wind, brass, strings and voices and has published many pieces for various combinations of instruments including large orchestral pieces, some of which have been both professional recorded and broadcast by the BBC.
Current Works in Our Catalogue
Robert Peate
Robert Peate began piano lessons at age 7 and was involved in a diverse range of music making throughout his youth. He studied composition at Birmingham Conservatoire (2006–2010) with Richard Causton and Edwin Roxburgh, and then at the Royal Academy of Music (2010–2012) under Simon Bainbridge, and additionally with Sir Peter Maxwell Davies. His work was awarded various prizes at this time, including the 2011 Eric Coates Prize and the 2012 Royal Philharmonic Society Composition Prize, and on graduating with distinction Robert was also awarded an additional DipRAM, along with The Charles Lucas Memorial Prize for best composition and the Edwin Samuel Dove Prize for special merit. Robert is also a Britten-Pears Young Artist after he attended the contemporary music summer school at Aldeburgh in 2013, supervised by Oliver Knussen and Colin Matthews.
In 2016 he began a PhD at the Royal Academy, where he received more valuable tuition from Oliver Knussen, and won the Priaulx Rainier Prize for his piece Vortex (Basset horn and four Double basses). 'Monochromatic instrumentation' makes the basis for Robert's research, exploring ensembles of the same or similar instruments. He has produced a number of works in this vein, including two 'monochromatic symphonies' for Horns and for Flutes, but also continues to write for, and work with, other more mixed ensembles.
His music has been performed across the UK and abroad by a variety of renowned professionals, as well as by amateur, and young musicians. It has been commissioned by major festivals, recorded and broadcast on BBC Radio 3.
Robert lives in his home county of Herefordshire, where he maintains a diverse musical life of writing, teaching, playing, and volunteering.
Current Works in Our Catalogue
Copyright 2005 – 2022 Hop Vine Music. All Rights Reserved.