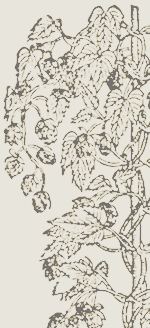 Three Traditional Folksongs
First Edition
flute, oboe, clarinet, bassoon
John Frith has provided some background to these pieces:
1. Mistletoe Carol
It was as a nineteen year old music student at Dartington College of Arts (South Devon) that I first heard and performed this charming carol. "La Guignolea" is pre-Christian in origin. The text makes reference to the old French custom whereby minstrels would make an annual visit sharing good will at the eve of the New Year. This tradition was carried by the early settlers to Canada and is still in evidence at Yuletide.
2. Swing Low
In this arrangement for four wind instruments I have taken the opportunity to indulge my love for 'syrupy' harmonies — perhaps befitting the gospel roots of this wonderful pentatonic spiritual. The canon between oboe and bassoon (against triplet ostinato) requires the performers to observe dynamic markings in order to achieve the necessary balance.
3. Sur le Pont, d"Avignon
This quartet resulted from the need to demonstrate, using a simple melody, the various techniques of arranging. I like to think that my A-level music students of the time were suitably impressed by the wealth of colours available from the four wind instruments. Particular use was made of the clarinet's low register and the bassoon's beautiful tenor cantabile.
What people say ...
"Being an English publisher, the "traditional" aspect is more European than American!
Folksongs are Mistletoe Carol
,
Swing Low
, and
Sur le Pont, d'Avignon
. Hop Vine editions are superb, clean, excellently edited and engraved, and printed on high quality paper. They are a nice addition to the wind repertoire "
TrevCo-Varner Music
Copyright 2006 – 2022 Hop Vine Music