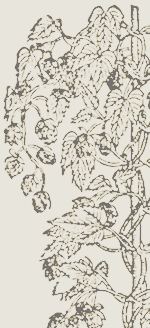 "Nova! Nova!" Six Mediæval Carols
First Edition
The first two carols in this collection were commissioned by Janet Lincé and Choros and were first performed at the choir's Advent carol concert at the church of St Peter & St Paul, Deddington, Oxfordshire, in December 2006. The remaining four carols were composed to celebrate the 40th anniversary of Cumnor Choral Society, Oxford, and first performed under the composer's direction at St Michael's Church, Cumnor in December 1999
What people say ...
"These two contrasting carols ('Sweet was the song' and 'Nova! Nova!') are well-crafted, tuneful and individual and are totally rewarding to perform. 'Nova! Nova!' is the more challenging and will need a confident choir to do it justice but its pseudo-medieval style is utterly convincing. Malcolm Pearce really knows how to set a text!"
Janet Lincé, Musical Director of Choros
Copyright 2007 – 2008 Hop Vine Music. All Rights Reserved.