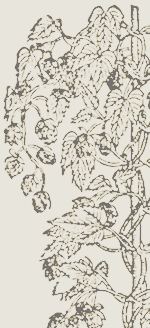 Sonatina for Bassoon and Piano
First Edition
Examples:
Thanks to Jo Mayne (bassoon) and Anne de Dadelsen (piano) for these recordings.
It is more than thirty years since I wrote for this wonderful combination of bassoon and piano. Working closely with Hugh Field-Richards of Hop Vine Music (himself an amateur bassoonist) has encouraged me to return to the king of woodwind instruments. Its sheer agility and three octave range — from 'sonorous' bass, through 'pithy' middle, to its 'bel canto' tenor register, makes writing for the instrument a true delight.
"The work is cyclical in structure with a triumphant B flat major theme, which concludes the first movement, reappearing in the closing bars of the third movement. This four note repeated pattern also forms the ostinato of the second movement (on the note D). This permeates the whole movement supporting a haunting bassoon melody. "
John Frith
What people say ...
"Fun and challenging three-movement work that is a great new addition to the bassoon repertoire. Beautiful edition ..."
TrevCo-Varner Music
"Writing for the bassoon, he states is "a true delight" and every bar of the work shows this to be no exaggeration. The style is unashamedly tonal and lyrical, though the outside movements present some technical challenges in all three registers. The outside movements are sprightly but never hurried and the slow movement gives the bassoonist ample opportunity to quietly sing an extended melody over an ostinato bass. The Sonatina is, however, not merely a show-piece for the bassoon. There is much close imitative writing making this much more a duet. Throughout the music is carefully and thoughtfully marked and the musical ideas are consequently clear and precise."
Graham Sheen
Errata
Piano part, Bar 51, 3rd movement : Note error
Penultimate semi-quaver in piano right hand should be G♯.
Piano part, Bar 58, 3rd movement : Note error
5th semiquaver in right hand should be B♭ not A.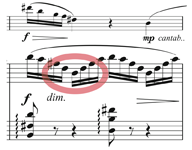 Copyright 2006 – 2013 Hop Vine Music