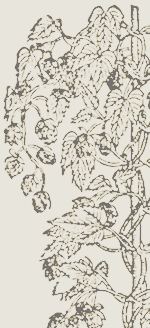 First Edition
Movements
Challenger (

Allegretto

) — A full bodied hop with a crisp fruity strawlike aftertaste.
Fuggle (

Andante semplice

) — Delicate, minty and slightly floral aroma.
Bramling Cross (

Leggiero

) — A distinctive hop with a strong spicy flavour.
This piece was a requirement for the 2012 Strasbourg International Bassoon Ensemble Competition.
What people say ...
"[This] is a fine addition to the literature for bassoon trio. The Challenger ("full bodied") is marked Allegretto. Close harmony, syncopation and close imitation brings out the rich colours of this ensemble, "Full bodied" precisely. The "delicate" Fuggle contrasts smooth, gentle scales ranging over all three voices with a chorale motif. The Brambling Cross is a scherzo in 6/8 time culminating in swirling semiquavers. You'll be familiar with D major scales by the time the double bar is in sight! The part writing and textures are beautifully handled throughout. The first part is in the main the highest (and a little more demanding), the second operates in the middle and the third player plays most of the bass line. However, there are plenty of opportunities for all three voices not only to take the lead, but also to blend as a chorale. There is much close imitation in the part writing requiring careful listening, control of the sound and rhythmic precision. As such these movements will also make excellent teaching pieces."
Graham Sheen
Copyright 2007 – 2013 Hop Vine Music