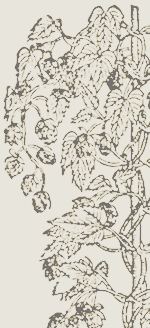 Andante: Symphony No. 103 "Drum-roll"
Haydn
(arr. Josef Triebensee)
2 oboes, 2 clarinets, 2 horns, 2 bassoons, double bass
Catalogue Number: HV043
Duration: Approx. 7 minutes
For a time (altogether too brief) in Europe a most popular form of music was that of the wind band (or Harmonie). At the start in the mid 18th century the general combination was pairs of oboes, clarinets, horns and bassoons with occasional additions such as bassett-horns or double-bass. This combination (often as a sextet without the oboes), with the eventual addition of flutes, continued until the early 19th century when it effectively died out.
Most composers from this time seem to have written for the windband, notably Mozart with his three great serenades (K361, K375, K388) which form the pinnacle of Harmonie writing. As well as original pieces there was the tradition of arranging popular tunes from the opera or other symphonic works for the Harmonie that could be played on more informal occasions. One composer who was adept at these was Josef Triebensee and several of his arrangements of Mozart"s operas remained popular. Triebensee was a Bohemian composer and oboist, born in 1772 and died in Prague in 1846. His arrangement of works by Haydn was not confined to this Andante (although it would be wise to treat the provenance of the piece with caution), there is a set of Variations (not strictly an arrangement) for 2 oboes and cor-anglais on Haydn's Symphony No. 94 "The Surprise".
Copyright 2007 – 2013 Hop Vine Music