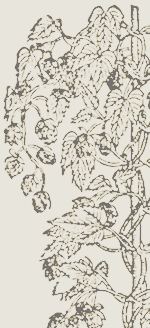 Sundry Sketches for Flute, Oboe and Piano
First Edition
"These four Sketches received their premiere at a recital that flautist Christopher Britton, oboist Carolyn King and I gave on 9th March 2008 under the auspices of the Abingdon Arts Festival as part of the monthly series of Abbey Chamber Music held in the historic church of St Nicolas. I was delighted when the opportunity arose to perform with two long-standing colleagues whose musicianship I so much admire and wasted no time in offering to compose something for our programme of English music. The resulting four short pieces are diverse in mood and character (hence the work"s title) with a total duration of approximately 12 minutes in performance. "
Malcolm Pearce
What people say ...
"The highlight [of the concert at St Nicholas' Church in Abingdon] was the world premiere of Malcolm Pearce's Suite for flute, oboe and piano, which he wrote specially for this ensemble [flautist Christopher Britton, oboist Carolyn King and pianist Malcolm Pearce]. In a witty introductory speech, Pearce said that the four movements were "characterful" — and how right he was. Each was positively bursting with rhythmic and melodic interest to create some vivid musical images and wonderfully contrasting moods. The players seized hold of the piece with relish, delivering an energetic, passionate and fully committed performance."
Nicola Lisle (Oxford Times)
"Pearce writes in what might be termed a polytonal style of none-too-severe dissonance, witfaint echoes of Debussy, Bartok, Shostakovitch, Kenneth Leighton and (in their abrupt tonal shifts) the US West Coast minimalists. Although the rhythmic texiure is lithe and inventive, initial time-signatures remain reassuringly valid throughout each piece. The flute and oboe duet together, for the most part, in rhythmic unison, but have moments of rhythmic independence as well as several solos each. There are well-differentiated and well-sustained contrasts of mood between all four pieces. None of the three instrumental parts contains technical severity beyond what one might expect to hear in a chamber-work of, let us say, Martinu. The overall impression is one of refreshing individuality and assured craftsmanship, with the emphasis securely on melodic invention."
Richard Stagg, (British Flute Society Journal)
Copyright 2005 – 2020 Hop Vine Music