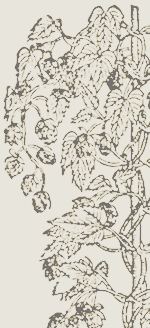 Catalogue Number: HV101
Duration: approx. 12 minutes
These trios are some of the best ever written for bassoon trio. They were written by Michael Norris who was a bassoonist in the Scottish Symphony Orchestra. The Waltz was specially written for a charity concert in April 1980. It proved a success, and encouraged the writing of two companion pieces, 'Tango' and 'Galop', which were both completed the following month. The 'Three Dances' were first performed by Andrew Gordon, Andrew Hunter and the composer later that year.
Please note that there is a pirated edition of the Tango available (under the fictitious composer's name "Manuel Martinez") and with errors in it. Only the Hop Vine edition (and obviously the old Sirron Publication edition) is the definitive one, authorised by the composer and reflects what he wrote. Please respect copyright and use the Hop Vine edition — the other Trios in the editions are just as good as the Tango so it is worth getting the best edition!
Errata
Galop: Bars 11 and 50 : Entry error
Bassoon 1 second quaver should be F3, not E3.
Copyright 2005 – 2020 Hop Vine Music