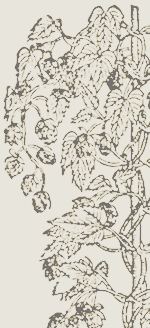 Trio: "Armida" di Rossini
Egisto Mosell
Catalogue Number: HV123
Duration: approx. 8 minutes
Born in Florence in 1787, Egisto Mosell was the last member of a family of musicians who were active on the Florentine scene in the final decades of the 18th century and the early 19th. His brother George Mosell was the Director of the Band of the Royal Guards. His brothers Antonio and John Felice played the violin in the Duchy chapel. Mosell was a respected flautist and oboist and played the oboe in the orchestra of the Teatro della Pergola, which belonged to the impresario Alessandro Lanari. In later life Egisto Mosell was in charge of all the Military Bands of the Grand Duchy of Tuscany. He died in his native Florence in 1852. From the late 18th century to the mid 19th, arrangements of classical operatic literature for small chamber ensembles were a common way of bringing popular works to a wider audience.
Armida was one of the most popular opera subjects in the 18th and early 19th century. Based on the epic poem La Gerusalemme liberata (Jerusalem Delivered), written in 1575 by Torquato Tasso, it tells the story of the sorceress Armida, who used her magic powers to keep the Crusader knight Rinaldo captive on her island. The various librettos produced captured the imagination of numerous composers.
The famous duet from the first act, "Amor possente Nome", in which Rinaldo declares his love to the sorceress Armida who has already fallen in love with him, forms the background of the present trio.
The first printed edition is kept in Genova at the Niccolo Paganini music library at the Conservatorio Statale. The publisher and the distributor wish to express their thanks for the access to and permission to publish this edition.
Copyright 2005 – 2022 Hop Vine Music