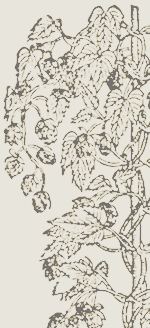 Trio: "Otello" di Rossini
Egisto Mosell
Catalogue Number: HV138
Duration: approx. 8 minutes
Born in Florence in 1787, Egisto Mosell was the last member of a family of musicians who were active on the Florentine scene in the final decades of the 18th century and the early 19th. His brother George Mosell was the Director of the Band of the Royal Guards. His brothers Antonio and John Felice played the violin in the Duchy chapel. Mosell was a respected flautist and oboist and played the oboe in the orchestra of the Teatro della Pergola, which belonged to the impresario Alessandro Lanari. In later life Egisto Mosell was in charge of all the Military Bands of the Grand Duchy of Tuscany. He died in his native Florence in 1852. From the late 18th century to the mid 19th, arrangements of classical operatic literature for small chamber ensembles were a common way of bringing popular works to a wider audience.
Rossini wrote his opera "Otello" in 1816 immediately after completing his operas "Il Barbiere di Siviglia" and "La gazzetta". The libretto written by Francesco Maria Berio deviates considerably from Shakespeare's drama on which the opera is based. The trio is arranged for flute, clarinet and bassoon from the duet between Iago and Rodrigo from Act I Scene3: "No non temer serena". Note that the original clarinet part was in C (this edition shows a B flat clarinet) so a part for both clarinets is provided.
The first printed edition is kept in Genova at the Niccolo Paganini music library at the Conservatorio Statale. The publisher and the editor wish to express their thanks for the access to and permission to publish this edition.
Copyright 2005 – 2020 Hop Vine Music