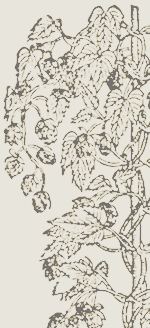 Trio from Attila "Tardo per gli anni, e tremulo"
Giovanni Daelli
Catalogue Number: HV155
Duration: approx. 6 minutes
Giovanni Daelli (d.1860) was a prolific arranger of popular operatic fantasies based on the works of composers such as Rossini, Donizetti, Nicolai, Meyerbeer, Mercadante and Verdi. Unfortunately very little is known of Daelli's life, but he was employed as an oboist in the La Scala orchestra, as well as teaching in the local Conservatoire. His works that are known are for a variety of instruments: oboe and piano, cor anglais and piano, solo flute, flute duet, flute and piano, woodwind trio (flute, clarinet and bassoon), string trio, flute and string trio, and violin and piano.
During the late 18th to mid 19th century it was common practice for composers such as Bellini to arrange music from the popular music of the time. It allowed the music to be enjoyed by a much wider audience than would otherwise be possible.
Verdi's ninth opera "Attila" is based on the romantic tragedy based on the 1809 play by Zacharias Werner Attila, Knig der Hunnen (Attila, King of the Huns) and is set in the 5th Century. Attila has conquered the city of Aquileia and killed its ruler and is preparing to attack Rome. The story concerns the ruler's daughter Odabella who has sworn vengeance to avenge her father's death.
The duet "Tardo per gli anni, e tremulo" is from the Prologue (Scene 5) and is sung by Ezio (a Roman general) and Attila. Ezio has proposed a secret agreement with Attila but the latter rejects it as treasonous.
This edition is based on one held by the Biblioteca Nazionale Marciana, Venezia. Hop Vine Music and the editor would like to thank them for access to the original and permission to publish this edition.
The original was arranged for clarinet in C, this edition provide both a C and B flat version.
Copyright 2005 – 2020 Hop Vine Music