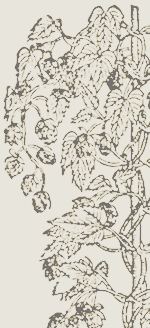 Concerto in E flat for 2 Pianos and Wind
Václav Vincenc Mašek
2 pianos, 2 clarinets, 2 horns, 2 bassoons
Catalogue Number: HV174
Duration: approx. 25 minutes
This item is free to download. It is based on manuscripts held by IMSLP and corrections and additions made where necessary. Please do not order on-line. If you are interested in performing this work please send me an Email as I would be interested to know!
Václav Vincenc Mašek was the son of a country cantor who gave him a basic music education. Later he studied piano with František X. Dušek and composition with Josef Seger in Prague. He became the secretary of the Count of Vrtba and under his patronage organised concerts mainly in Germany.
When he became independent, Mašek became the director of the choir in the church of St. Mikuláš in Malá Strana, and a sought-after piano teacher. He was a member of the Prague company Tonkünstler-Sozietät and an honorary member of the Vienna Society for Sacred Music at St. Anny. His music shop was one of the centres of Prague's musical life
On July 22, 1781, he married his pupil Maria Johanna Nepomucena Ludmila Sibila Vincencia, née Prausová (1764–1808), who was also a pianist and, in addition, an excellent glass accordion player. As a result of the marriage Mašek composed a number of beautiful compositions for this unusual musical instrument. The couple often held concerts featuring their own songs.
They had a total of 16 children; their sons Kašpar and Albín, particularly, devoted themselves to music. Kašpar became famous as an important representative of the musical life in Ljubljana and is known as the Slovenian composer Gašpar Mašek (1794–1873). His son (Mašek's grandson) Kamilo Mašek (1831–1859) became an important Slovenian composer, author of a number of songs and choral music based on lyrics by Slovenian poets from the first half of the 19th century.
The catalog of his works is held by the Czech Museum of Music. There are 400 songs registered, although the vast majority are not originals, but period copies. His works include numerous compositions for piano, accordion, a large amount of church music, and music for wind ensembles, including several works such as this Concerto in E flat for one or more keyboards and wind. He also composed two operas: "Der Ostindien fahrer" and "Der Spiegelritter", ballets and pantomimes.
Translated from Czech Wikipedia
Copyright 2005 – 2022 Hop Vine Music