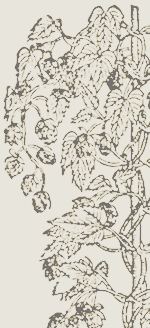 First Edition
Catalogue Number: HV076
Duration: approx. 34 minutes
Conductor's score and parts
Hire only
Study score: £15.00
Vocal score: £12.00
Examples:
Thanks to Ledbury Community Choir and their conductor Malcolm Hughes
Note that the instrumental parts and conductor's score are for hire only. Vocal scores are available for purchase (see above) as well as a study score. Complete sets of vocal parts purchased will include a piano rehearsal part. Please contact Hop Vine Music for further details.
'The Wanderer' was commissioned in 2007 by Malcolm Hughes and his 'Community Choir' here, in the composer's adopted home town of Ledbury in the heart of Herefordshire, England — birthplace of the poet John Masefield. The première, under Malcolm's baton, was given as part of the 'Ledbury International Poetry Festival' the following summer.
The original brief to the composer stipulated only Piano accompaniment "...perhaps four hands?". Ultimately a small orchestra accompanied the first performance. This new edition presents a revised score (plus augmented wind and brass sections) with an additional orchestral 'Prologue'.
Prologue (6'54")
Cargoes (4'01")
Tewkesbury Road (2'47")
Beauty (1'39")
On Eastnor Knoll (3'17")
The Seekers (3'11")
Trade Winds (2'39")
Sea Fever (3'32")
A Wanderer's Song (5'44")
When performed with piano accompaniment the Prologue should be omitted.
All poems are reproduced by permission of The Society of Authors as the Literary Representative of the Estate of John Masefield.
Ensemble
Woodwind: 2 Flutes (2nd doubling piccolo), 2 Oboes (2nd doubling Cor Anglais), 2 Clarinets (2nd doubling Bass Clarinet), 2 Bassoons
Brass: 2 French Horns, 2 Trumpets, Bass Trombone
Timpani
Percussion (3 players): Side Drum, Triangle, Cymbals, Temple Block, Castanets, Maracas, Tambourine, Tubular Bells, Glockenspiel, Xylophone
Choir: Soprano 1/2 Alto 1/2 Tenor 1/2 Bass 1/2
Strings: Violin 1/2, Viola, Violoncello, Double Bass
Note that the orchestral parts and conductor's score are for hire only. A piano score is also available when performed without orchestra. A miniature study score is available for purchase. Please contact Hop Vine Music for further details.
Copyright 2005 – 2020 Hop Vine Music