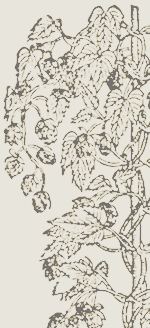 First Edition
Catalogue Number: HV075
Duration: approx. 17 minutes
Conductor's score and parts
Hire only
Study score: £15.00
Examples:
(Audio generated with Sibelius/NotePerformer)
The Pied Piper of Hamelin was commissioned by Worcester Youth Music in 1990. It was first performed at Kidderminster Town Hall (hear a live extract here) and involved a cast of approximately sixty children from local schools; half dressed as the youth of Hamelin and half as rats. Paul Murray (Worcestershire Arts advisor) narrated and a young female dancer acted the part of the Piper dressed in red and yellow carrying a wooden flute. The River Weser was represented by a blue sheet stretched across the full width of the stage. At the appropriate moment the rats danced around the hall following the Piper, only to drown under this blue torrent. The composer conducted the Peripatetic Teachers Orchestra and together they took this enterprise to the far corners of Worcestershire during 1991.
The poem is not used in its entirety, for example, the stout rat, 'Julius Caesar', and the crippled boy's testimony are omitted. The composer elected to create an Epilogue providing a more optimistic ending, allowing for the return of the Hamelin children and a redeemed Mayor and Piper. In this edition the story line is carried purely by the narration and the orchestral accompaniment (see the performance notes for more information).
The history of the Pied Piper of Hamelin (Rattenfänger von Hameln) is a legend with much darker origins (almost certainly from the 13th Century). It details the death or departure of a great many children from Hamelin in the Middle Ages (the rats were a later invention from the mid-16th Century telling of the legend). It is uncertain whether the legend is the reflection of a historical event but there are several theories, including one that it is a record of Nicholas of Cologne who is said to have lured children away onto the ill-fated Children's Crusade in 1212. Other theories are that the children perished in the plague, a landslide, drowning in the River Weser or even lured away by pagan sects. Another idea is that the children were sold to a recruiting agent that was helping to repopulate areas of Eastern Europe due to the ravages of the Mongol invasions at that time. There are many other theories and it is unlikely that we will ever know whether the legend has a basis in fact or whether it is a simple fictional morality tale: always pay your dues.
Ensemble
Woodwind: Piccolo, Flute, 2 Oboes (2nd doubling Cor Anglais), 2 Clarinets, Bass Clarinet, Alto Saxophone, 2 Bassoons
Brass: 2 French Horns, 2 Trumpets, 2 Trombones, Bass Trombone
Timpani
Percussion (3 players): Side Drum, Triangle, Bass Drum, Cymbals, Whip, Bongos, Castanets, Maracas, Tambourine, Wood Block, Tubular Bells, Glockenspiel, Gong
Narrator
Strings: Violin 1/2, Viola, Violoncello, Double Bass
Note that the orchestral parts and conductor's score are for hire only. A study score is available for purchase. Please contact Hop Vine Music for further details.
Copyright 2005 – 2020 Hop Vine Music