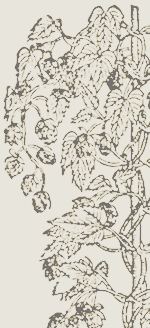 Catalogue
This is a full listing of our catalogue which will be split into separate pages as it grows. Please click on the catalogue number to see more information about the work. If you require any more information (such as when a work is expected to be released then please EMAIL us at hsfr@hopvine-music.com). Note that, currently, all prices are in Pounds Sterling. If you want a paper copy there is a PDF version here to download, although it does not include the prices.
Click on the catalogue number or the title to see more details on a piece, including sample pages and audio files. Items marked with "***" denote a first edition. If you wish to order a piece click on the add to basket icon.
If the item is available in more than one form (vocal, conductor or piano score for example) the pricing and ordering is on the catalogue entry page, indicated by ">>>".
Note that we also have some orchestral hire items here.
Solo Flute
Flute Duet
Flute Quartet
Flute and Piano
Flute and String Trio
Flute, Clarinet and String Quartet
Solo Recorder
Recorder and Piano/Organ
Oboe/Cor Anglais and Piano
Clarinet and Piano
Clarinet Quartet
Saxophone and Piano
Saxophone Quartet
Bassoon and Piano
Bassoon Trio
Bassoon Quartet
Bassoon Trio/Quartet and Harpsichord/Strings
Bassoon and String Trio
This is the entire set of 18 Schneider Quartets offered as Urtext editions based on the composer's manuscripts held by the Staatsbibliothek zu Berlin—Preußischer Kulturbesitz Musikabteilung mit Mendelssohn-Archiv. Only two have been published before.
Wind Duet (Piccolo and bassoon)
Wind Trio (flute, clarinet, bassoon)
Some of these trios can be played with oboe substituted for flute, oboe for clarinet and bass clarinet for bassoon.
Wind Quartet (flute, oboe, clarinet, bassoon)
Wind Quartet (flute, clarinet, horn, bassoon)
Wind Quintet (flute, oboe, clarinet, horn, bassoon)
Wind Quintet (2 oboes, 2 horns and bassoon)
Piano and Wind
Piano/Harpsichord and Wind Ensemble
Wind Sextets
Wind Octets
Large Wind Ensembles
Reduced Orchestral Editions
In these COVID times there seems to be a need for arrangements to support smaller ensembles. Live music is important to us all and having the opportunity to attend concerts to experience suitably scaled works allows this to continue. They are also suitable for helping young conductors who wish to get experience with instrumental players, where larger ensembles are impossible because of the current restrictions.
If the current edition of Elgar's Enigma variations is successful it will become the first in series.
Orchestra
Choral
Copyright 2005 – 2022 Hop Vine Music. All Rights Reserved.